Wacom Today it announced the Wacom Cintiq Pro 17 and Wacom Cintiq Pro 22, two new pen displays in the Cintiq Pro family that use the same cutting-edge technology as the Wacom Cintiq Pro 27 launched last year.
Wacom Cintiq Pro: The essential tool for advanced professional creative studios.
The new Cintiq Pro 17 and 22 are designed for people working in a variety of fields. It focuses on current and future color such as visual effects (VFX) and CG, as well as professional animation, illustration, design, and photography. Also for students and teachers in creative fields, the Cintiq Pro 22 has a 21.5-inch screen for those who need more screen real estate, while the Cintiq Pro 17 has a more compact 17.3-inch screen. Both models have 4K displays capable of displaying 1.07 billion colours, providing ultra-accurate color coverage of 100% of Rec.709 and 99% of DCI-P3, the color gamut most commonly used in video production.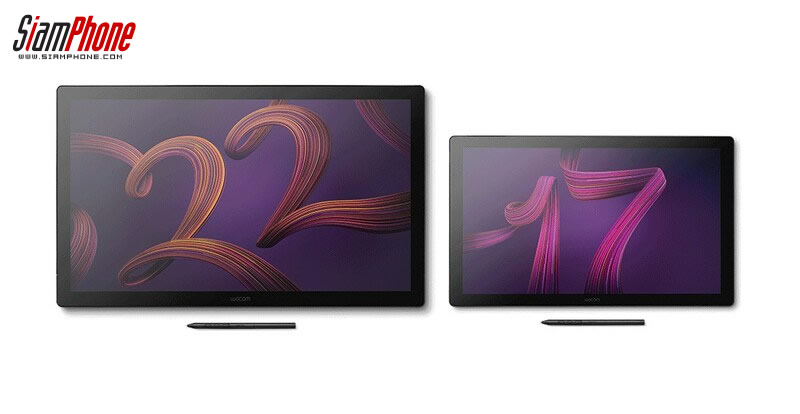 In addition, both Pantone® and Pantone SkinTone products have been validated against Pantone standards for accurate representation of human skin tone. This level of accuracy means that in many cases, a second monitor will no longer be needed as a color reference for critical color applications today and tomorrow.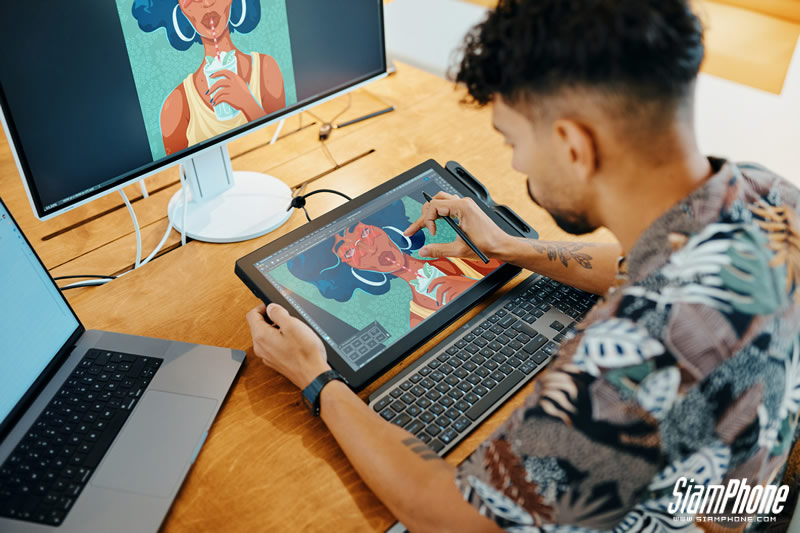 Both devices also support HDR Gamma, with HLG (Hybrid Log Gamma – a standard for HDR images) and PQ (Perceptual Quantization) curves to display. Effect and edit HDR (High Dynamic Range) video content. Enhanced gamma curve makes images clearer and more realistic to human eye perception compared to SDR (Normal Dynamic Range).
For a premium feel: Pro Pen 3, ExpressKeys, and multi-touch
The Pro Pen 3 is fully customizable to fit the way you hold the pen. Configure the button and pen weight to the specific needs of the artist. Both displays have 8 ExpressKeys along the back edge of the screen. The artist can adjust these hotkeys as desired. If the customer would like to adjust the position of the tablet on the work desk further. The Wacom stand can be purchased separately or the Cintiq Pro can be mounted to a compatible third-party arm or stand.

Wacom innovation continues to shape the industry and enhance the workflow of creative professionals. Wacom is leading a new initiative called Project Mercury to address the challenge of remote creative work. The project will revolutionize working with pen tablets and professional pen displays on supported remote desktop connections. Project Mercury is currently available in limited preview. To become a project tester and learn more, visit wacom.com.
Price and availability
The price of the Wacom Cintiq Pro 17 is 93,900 baht It will be available in Southeast Asia from October 19. Through various retail stores including official Wacom stores on Lazada, Shopee and the Wacom eStore section. The price of the Wacom Cintiq Pro 22 is 112,700 baht It will be released in December 2023 via the same channels.
"Unapologetic communicator. Wannabe web lover. Friendly travel scholar. Problem solver. Amateur social mediaholic."