Scanner Uncover the strangeness that is happening in… Razer Black Widow V4 75% It is a keyboard with a modern design. It combines the perfect balance between gaming performance and customization. The body frame is made of durable aluminum. The keyboard is equipped with Gasket Mount technology and comes with a hot swap feature, which makes it possible to switch buttons instantly and easily. Mechanical switches provide a new feel. Adorned with stunning Razer Chroma™ RGB lighting for an unparalleled lighting experience. In your favorite corner
Razer's masterpiece with Razer's next-generation Tactile Mechanical Switches in Orange
The Razer BlackWidow V4 75% is available in black or white. It offers support for 3- or 5-pin switches for further customization. The socket's innovative PCB design allows users to interchange pre-installed switches with other switch layout options. Smoothly and this gives them full control over the feel and responsiveness of the keyboard.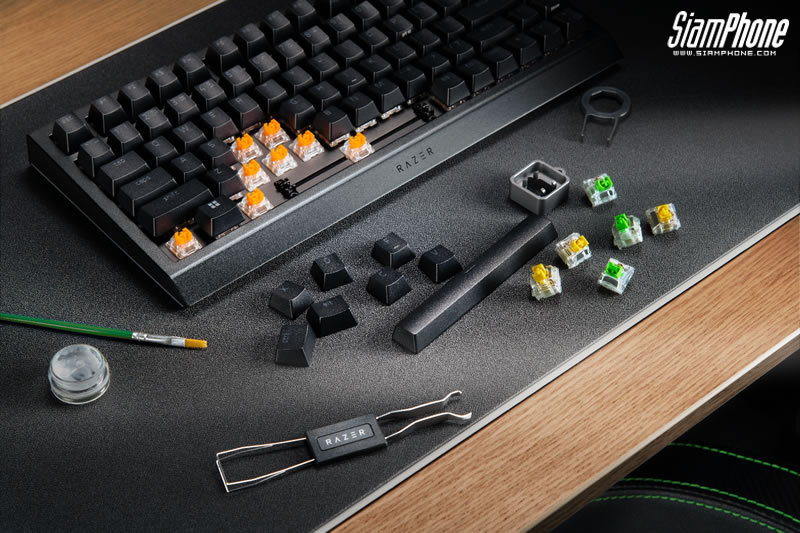 It comes pre-loaded with Razer's new third-generation orange tactile mechanical switches, which feature a higher strike point and a cleaner sound profile. Which reflects every keystroke. It is an improvement over the previous generation to meet the higher tactile needs that modern gamers desire.
Superior writing dynamics and beautiful sound
The BlackWidow V4 75% is precision engineered with a gasketed FR4 layer and includes two layers of sound-absorbing foam. One layer is placed between a tape-reinforced PCB and FR4 paper, while the other layer is placed at the bottom of the case to reduce unwanted vibration and resonance.
The factory plate-mounted retainer is also perfectly lubricated for smoother handle movement. At the same time, it effectively reduces unwanted sounds. In addition, the PCB of this keyboard is designed to accommodate a screw-type stabilizer. If the user chooses to replace the stabilizer, the BlackWidow V4 75% provides a light, balanced keystroke. Which resonates with a rich and satisfying sound. Provides an unparalleled writing experience.
Small in size but packed with quality, plus stunning Chroma™ RGB.
The keyboard reserves 75% of all essential keys for gamers. At the same time, it provides full mouse control space. It's encased in a durable, long-lasting 5052 aluminum alloy frame that's also beautiful and strong, and enhanced with Razer Chroma RGB™ technology, providing downlighting on the sides and lighting between the keys. Which will change your favorite angle to be more exciting than before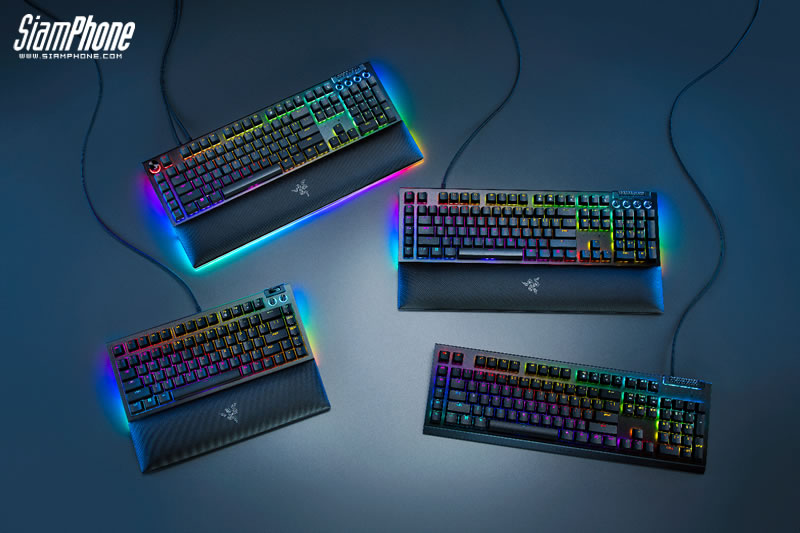 Great gaming features
Rotary switches and multi-function media keys allow gamers to enjoy convenience for all their entertainment needs. At the heart of the BlackWidow V4 75% is a keyboard packed with premium gaming features. Features include a high 8000Hz polling rate, fully programmable buttons via Razer Synapse, ABS Doubleshot, N-Key Rollover, and Anti-ghosting.
Built 75% based on the best community feedback, the BlackWidow V4 is Razer's answer to the calls of gamers around the world. Every detail of this keyboard speaks to Razer's continued drive to empower the community with tools rooted in innovation.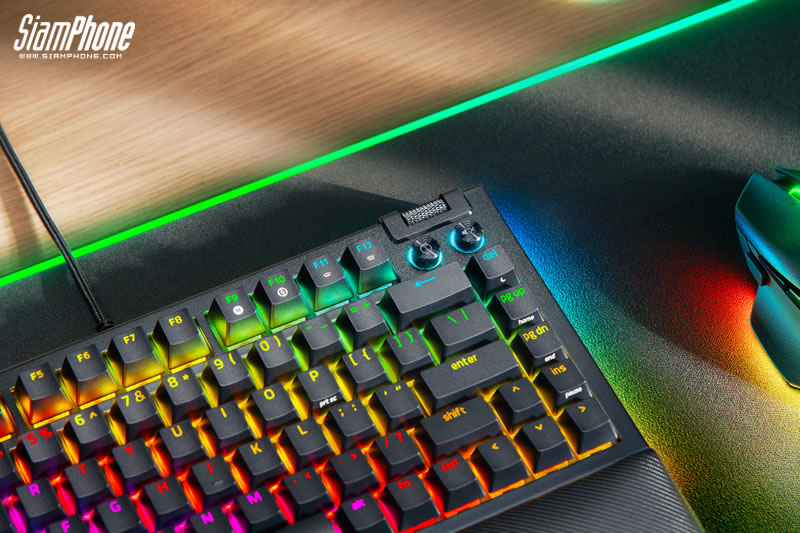 As the latest legend in the popular BlackWidow V4 series, including popular brands such as BlackWidow V4 Pro, BlackWidow V4, and most recently BlackWidow V4, delivering a superior gaming experience like never before.
For more information about the Razer BlackWidow 75%, please visit the website Surveyor.com
Price and availability
Razer Black Widow V4 75% The issue price is 6990 baht

Razer Black Widow V4 75% White Edition Release price 7290 baht
"Unapologetic communicator. Wannabe web lover. Friendly travel scholar. Problem solver. Amateur social mediaholic."