CNN
–

Cincinnati Bengals Quarterback Joe Burrow says he "maybe wants to play" his team's next game but also understands that others don't in the wake of Hamlin devastation collapse Monday.
Buffalo Bills safety Hamlin suffered a cardiac arrest when playing against the Bengals, an incident that left players from both teams visibly nervous and led to the game being postponed.
While the world eagerly awaited more updates on Hamlin's condition, the NFL announced Wednesday that the Bengals' game against the Baltimore Ravens was still scheduled for 1 p.m. EST in Cincinnati on Sunday.
"We haven't had that discussion as a team," Boro told reporters when asked if the team would feel comfortable playing on the weekend.
"There are definitely some side discussions about that, but that's not where we are right now. So we have a game to play on Sunday."
Hamlin's heartbeat was restored on the field as the staff tended to him, the Bills said, before he was taken to the University of Cincinnati Medical Center.
Hamelin remains in intensive care, although he has shown "signs of improvement," his team said in a statement on Wednesday.
The cause of the cardiac arrest is still not clear. CNN requested comment from the hospital system, which does not release information about Hamlin or provide interviews with its medical staff.
Borough, who was on the field when Hamlin collapsed, says there is no consensus within his team regarding achieving the next game.
"We were not asked," Boro added, when asked if players were consulted about playing.
"I'm sure if you polled in the locker room there would be mixed votes on that. Personally, I think playing is going to be tough, but there are people who want to play too, and there are people who don't.
"Personally, I probably want to play. I think getting back to normal as quickly as possible is personally how I deal with these kinds of things. But like I said, everyone has a different way of dealing with it."
Boro added that the team is preparing as usual for Sunday's game but that it remains a "scary and emotional time" for all involved.
"Unfortunately, we have a game to play on Sunday," he said.
"It's our job to go out and run and play the game the way we need to play it in order to go and win. That's what it is."
"We've had discussions as a team about what happened and what we're going for going forward and that's where we are."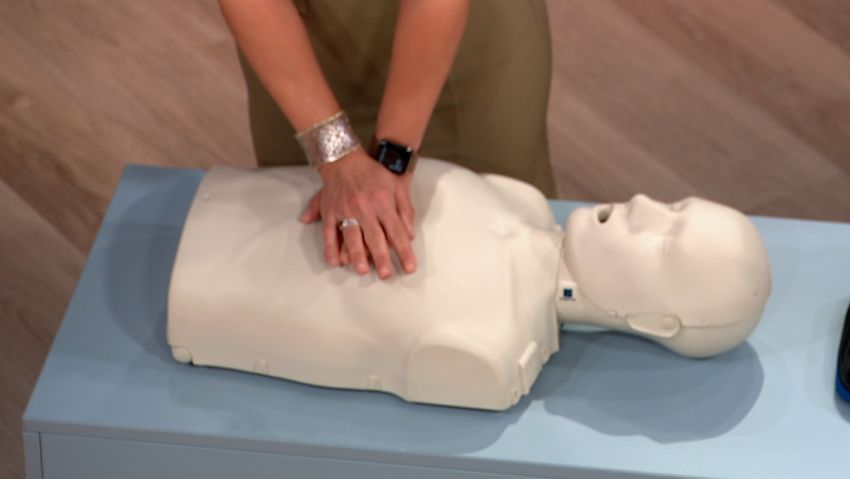 If you don't know how to perform CPR, watch this
"Typical food guru. Problem solver. Devoted beer practitioner. Professional reader. Baconaholic."