Tuesday, October 31, 2023 at 11 am 40 minutes 52 seconds IST

If we talk about non-mainstream games that are very popular among gamers at the moment. One of them has to be the name of Endless Dungeon, a Rogue-Lite game from the developer team Amplitude Studios because they created Endless Dungeon to completely break every rule of Rogue-Lite. But many people may wonder what is Rogue-Lite? So before getting into the review content. The author will explain briefly so that everyone can fully understand the fun of Rogue-Lite in Endless Dungeon.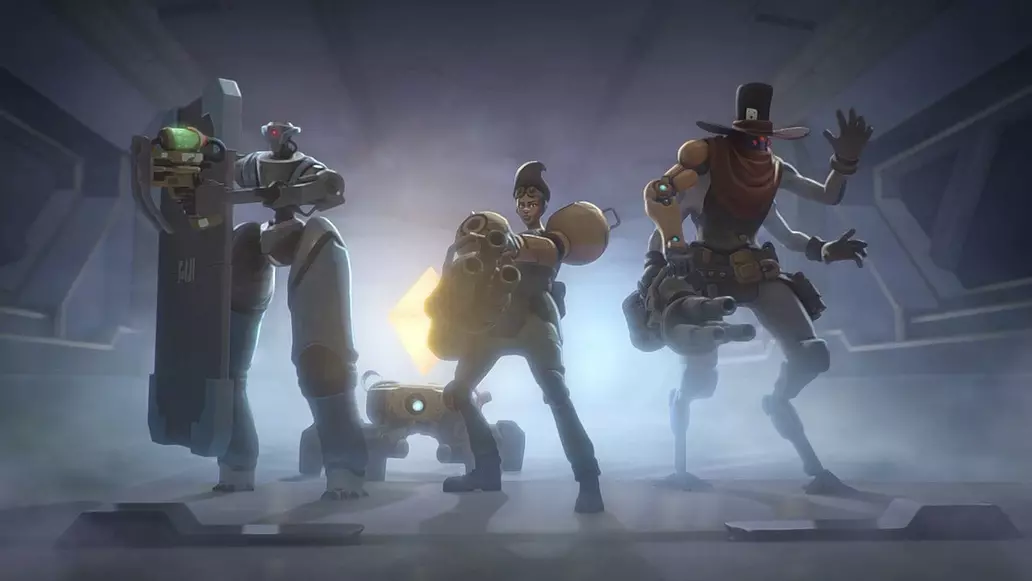 Rogue-Lite is similar to Rogue-Like in that the gameplay or each object in each level is manipulated and appears "random", but what is different about Rogue-Lite is that the game will have a story that players can enjoy. He continued with adding various features, making it more convenient for gamers.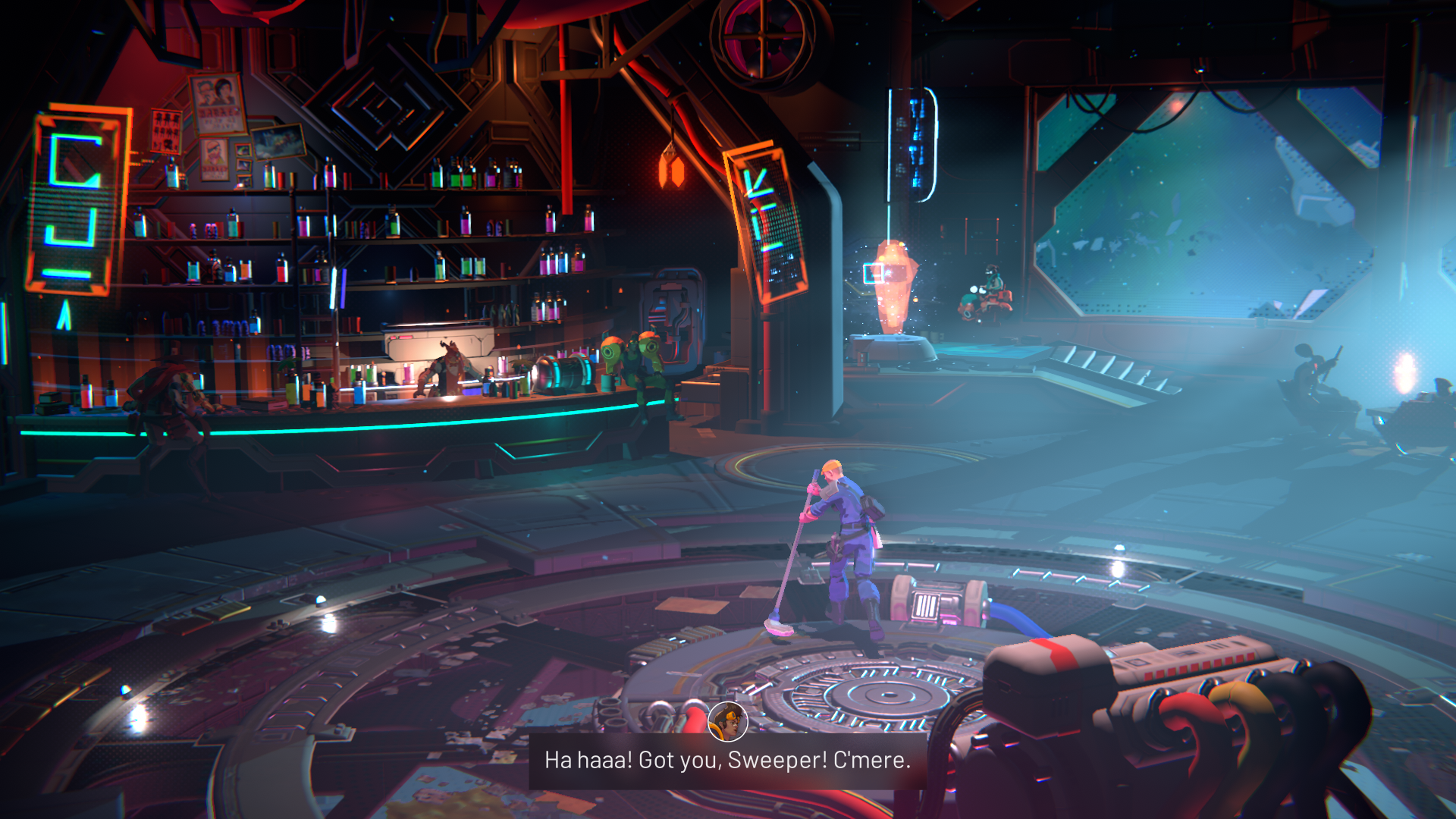 Rogue-Lite will have an ending every time you play to give players a purpose instead of rebirth and death. Endless Dungeon is a game that takes the uniqueness of Rogue-Lite and expands it by adding many more elements. Put it in the game is pretty good, making it more than just the random dungeon crawler that's been all over the market. Hence this article was born, in which the writer will review the Endless Dungeon game, to remove the question on your mind about why…
"A completely different endless dungeon."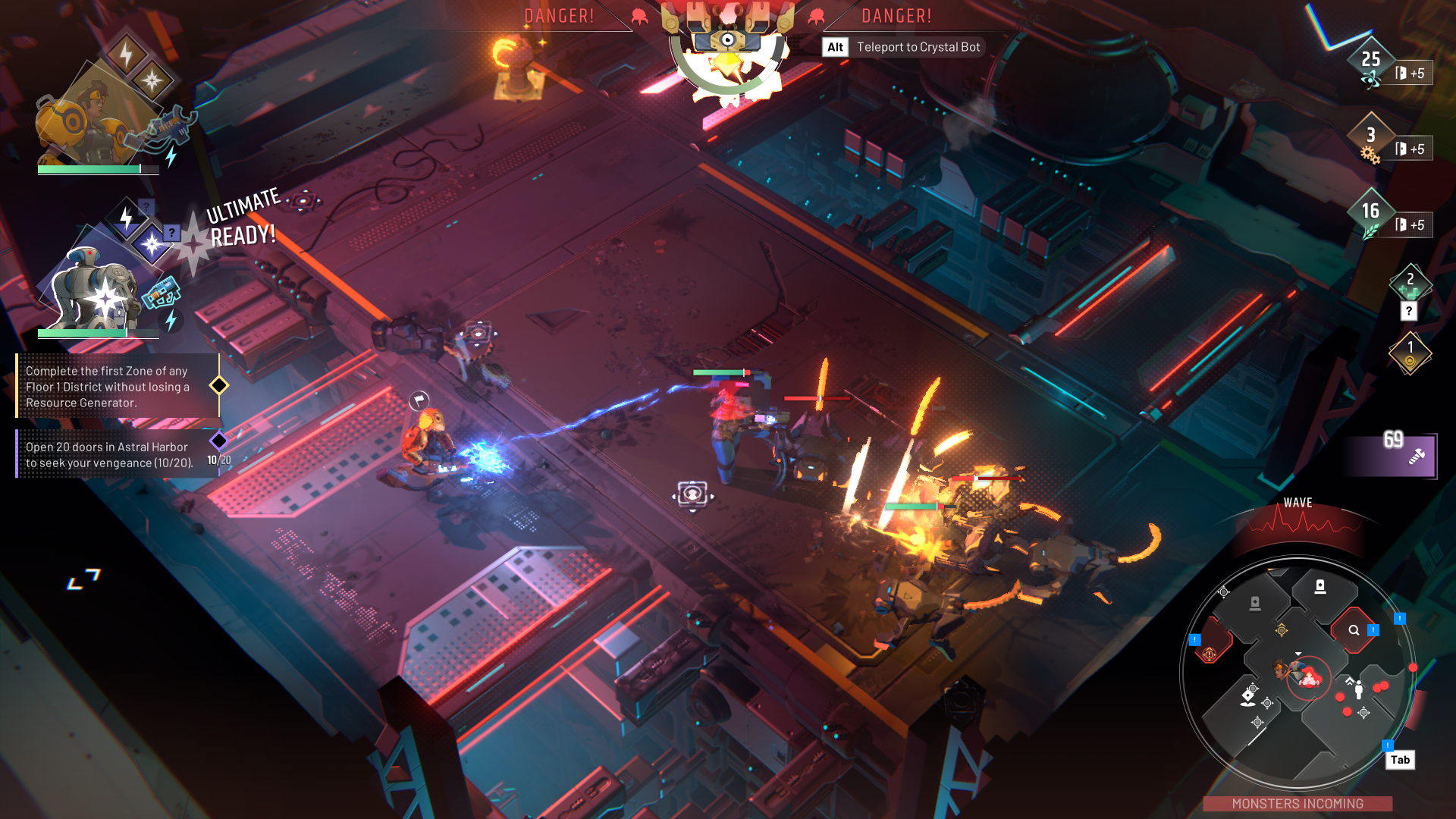 Endless Dungeon: Take on the role of a hero and protect your spaceship with your life!!
For Rogue-Lite games of this era, the role-playing theme was indispensable. Because this is one of the first important things for Rogue-Lite games because it is like creating the first impression so that players feel that when they buy this game they will enjoy it.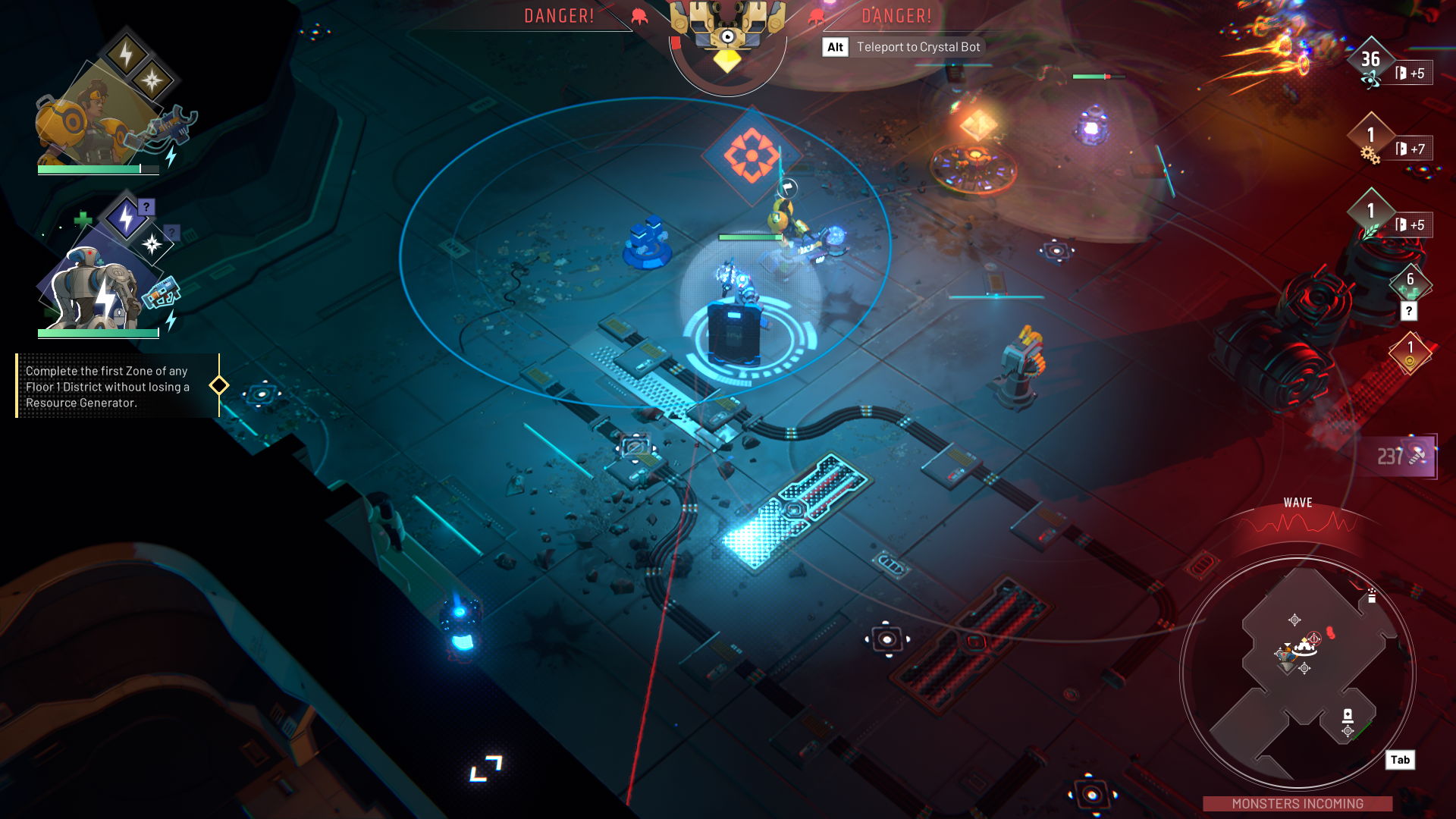 Endless Dungeon has done its job well by setting the scene with a sci-fi theme, allowing players to take on the role of heroes on an adventure to explore different areas of space, eliminating and protecting the endless hordes of aliens that interfere with their mission. The crystal robot is like the heart of this ship with its life. If the crystal robot is destroyed, the ship we are protecting will collapse into dust and give us defeat.
Many people who have read up to this point probably have some doubts in their minds that..
"In the Endless Dungeon, what must we do to protect the Crystal Bot from aliens?"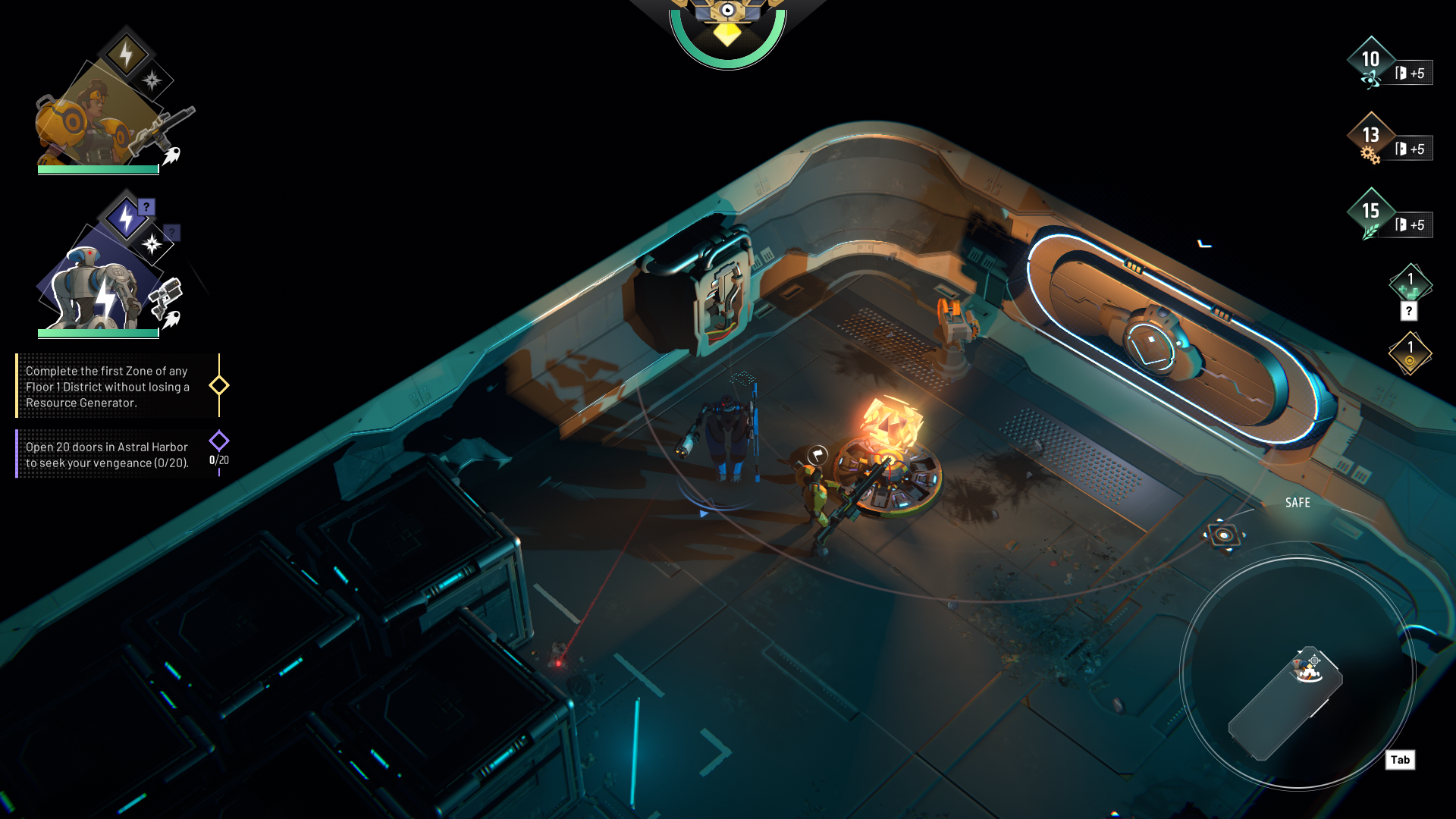 Endless Dungeon with features that go beyond Rogue-Lite games.
When it comes down to this point, the highlight of the game, Endless Dungeon, will show its potential. There's more to this than you think. Because the game took the unique characteristics of many gaming genres and merged them together in a very seamless way, whether it was using shooters to defeat hordes of aliens. With a MOBA atmosphere of heroic characters. (There are currently 8 characters) Each character will have different skills to create variety in gameplay.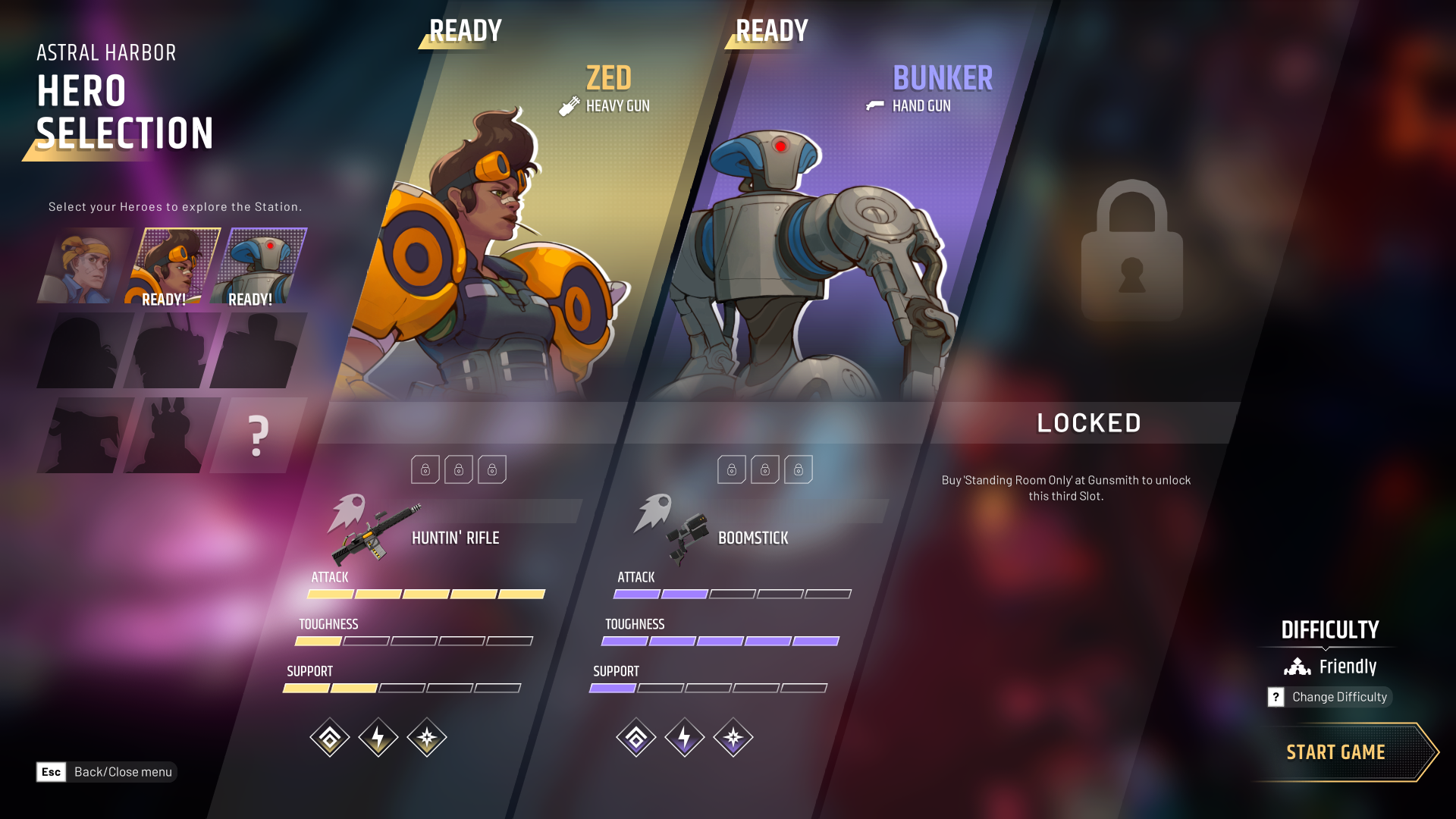 Endless Dungeon uses Tower Defend mechanics in a seamless manner.
But the main reason why Endless Dungeon is the most fun and wins the hearts of players is that the game uses the Tower Defend game system. Because the hordes of aliens in the game will be released in waves. Therefore, the game has a time period to build towers at different points on the map in order to trap the alien hordes in advance.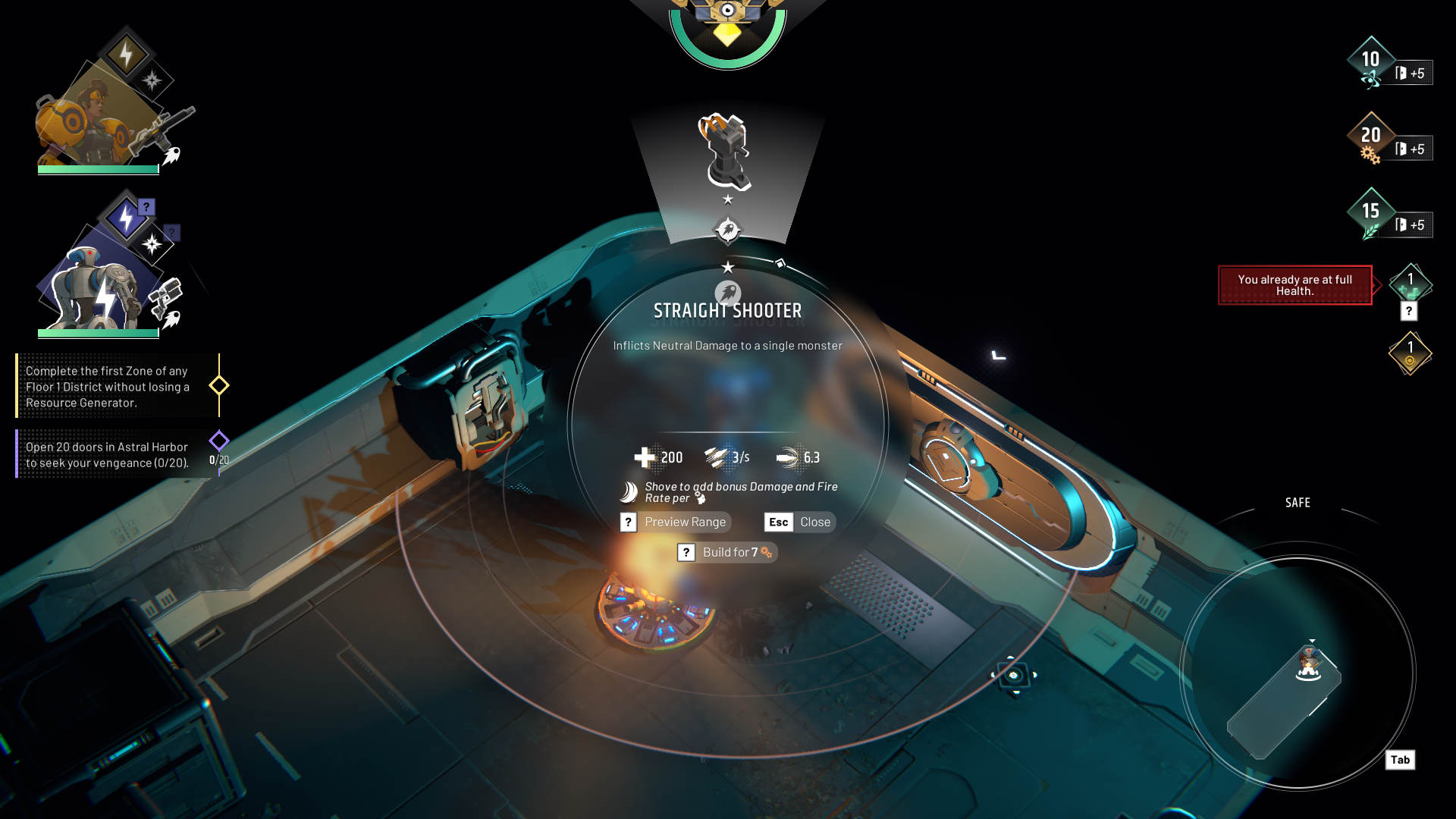 In addition, the towers in this game are also very important because the aliens have their own elements. If we build a tower that conquers the elements, the wave of clarity will be completed quickly. Ready to ensure safety that the alien horde will definitely not escape and attack the Crystal Bot. As for the alien item, it will be mentioned at the Bots Spawner point in the dungeon.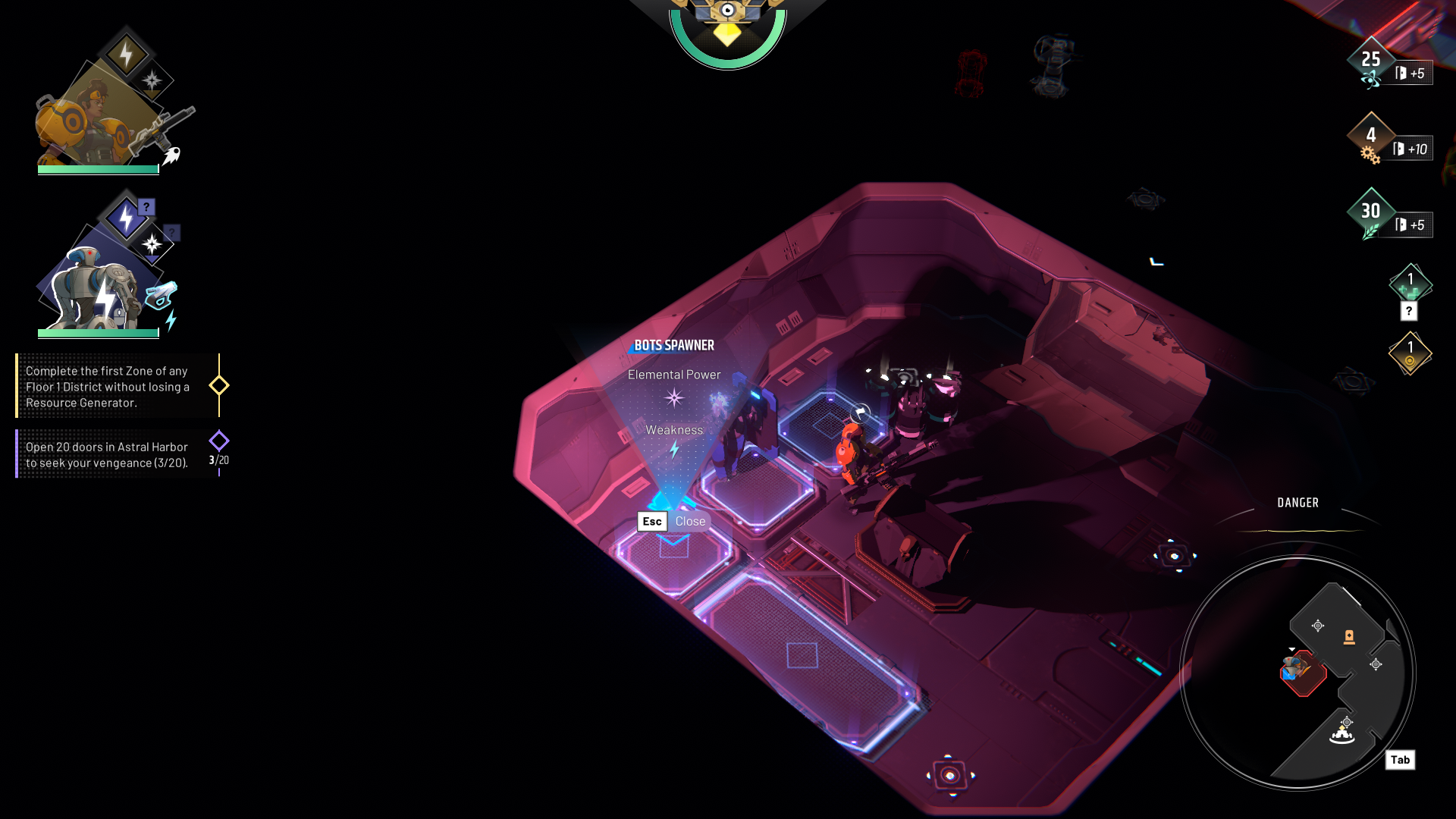 Endless Dungeon eliminates the problem of monotony.
Endless Dungeon also has a system that allows us to upgrade everything from weapons, skills, stats, tower power, and Crystal Bot, and with all these features, the game is very fun to play. Because there is something we have to do time.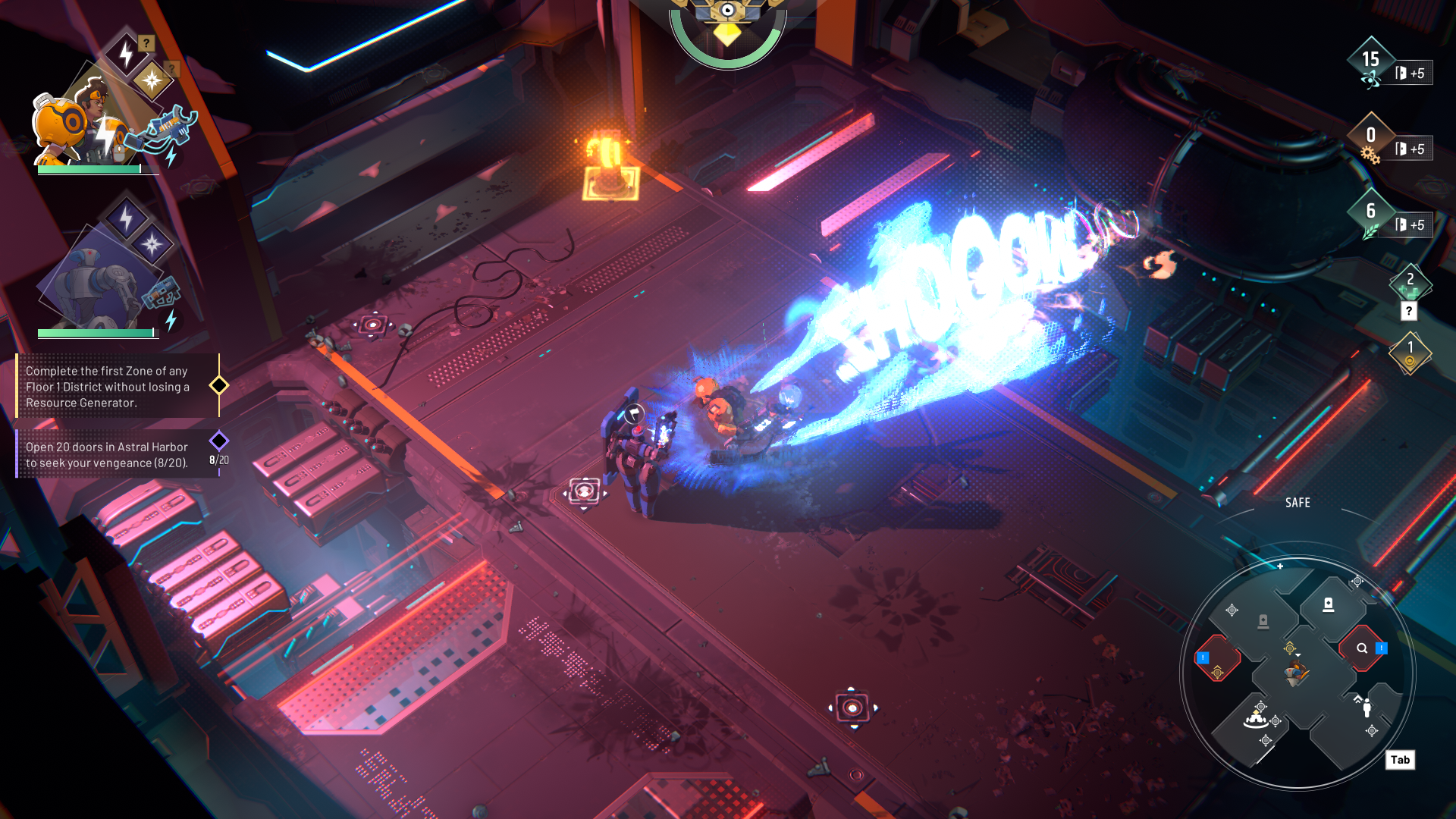 Endless Dungeon is fun to play alone. Playing with friends is fun.
In addition, Endless Dungeon has a cooperative system, allowing us to play with friends as well. It is better to make different plans to wait for the alien horde to appear than to play alone. Plus, it makes cleaning even more fun. But anyone playing solo can enjoy the fun of Endless Dungeon without any problems at all. Since the game has a story to follow or the AI ​​system of this game is very good, you don't have to worry about not being able to eliminate the alien horde in time. Plus, if you're playing alone, you'll still be able to always switch and change yourself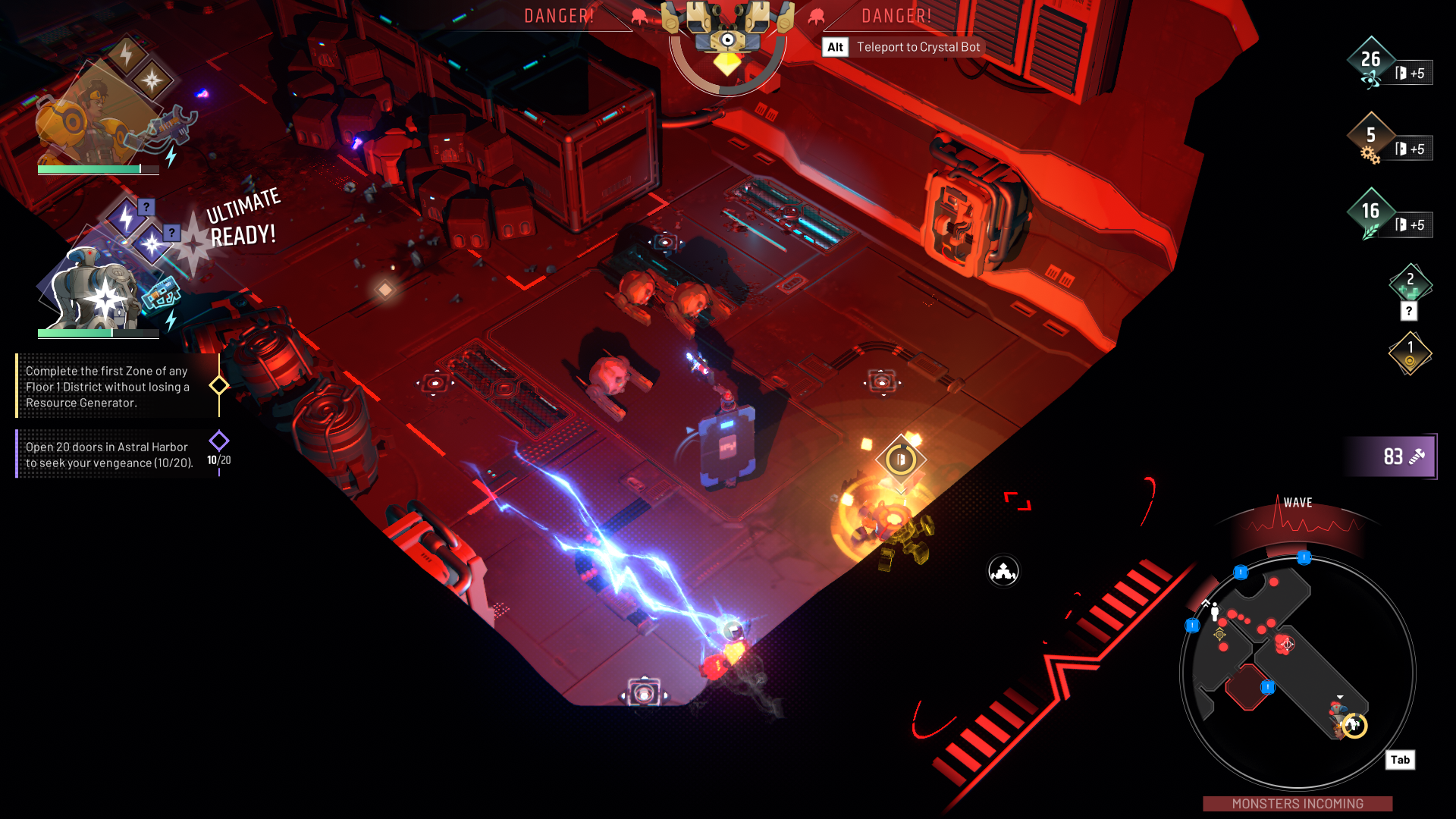 Endless Dungeon review, summary after exploring the universe.
For anyone looking for a fun game to play with friends, Endless Dungeon will be a game that meets all your needs. You can also play alone and go on an adventure and exploration while protecting several crystal robots. From a well-made game system, there are many things for us to do, eliminating the problem of monotonous gameplay. Enjoy the different strengths of each game type mixed together into a delicious meal called Endless Dungeon.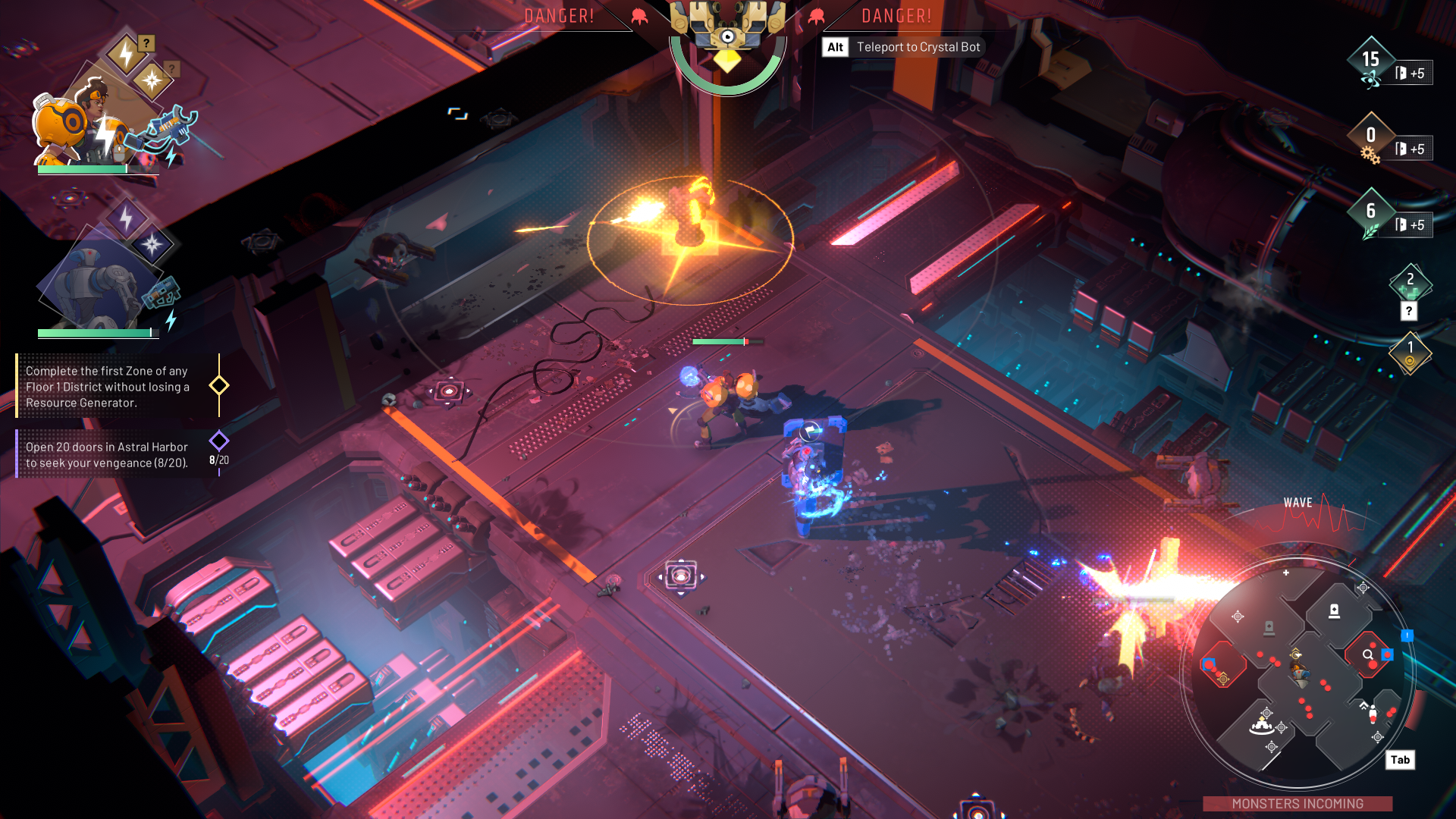 Endless Dungeon is currently having a big promotion on the site. 2game.com Which if anyone goes to buy Endless Dungeon through (this link) Ready to enter the code MVDC10ED Get it immediately and get a 10% discount. In addition, the site has promotional codes for Steam games for many other games. Click to enter the site. 2game.com Go in and search for good games and buy them at reasonable prices.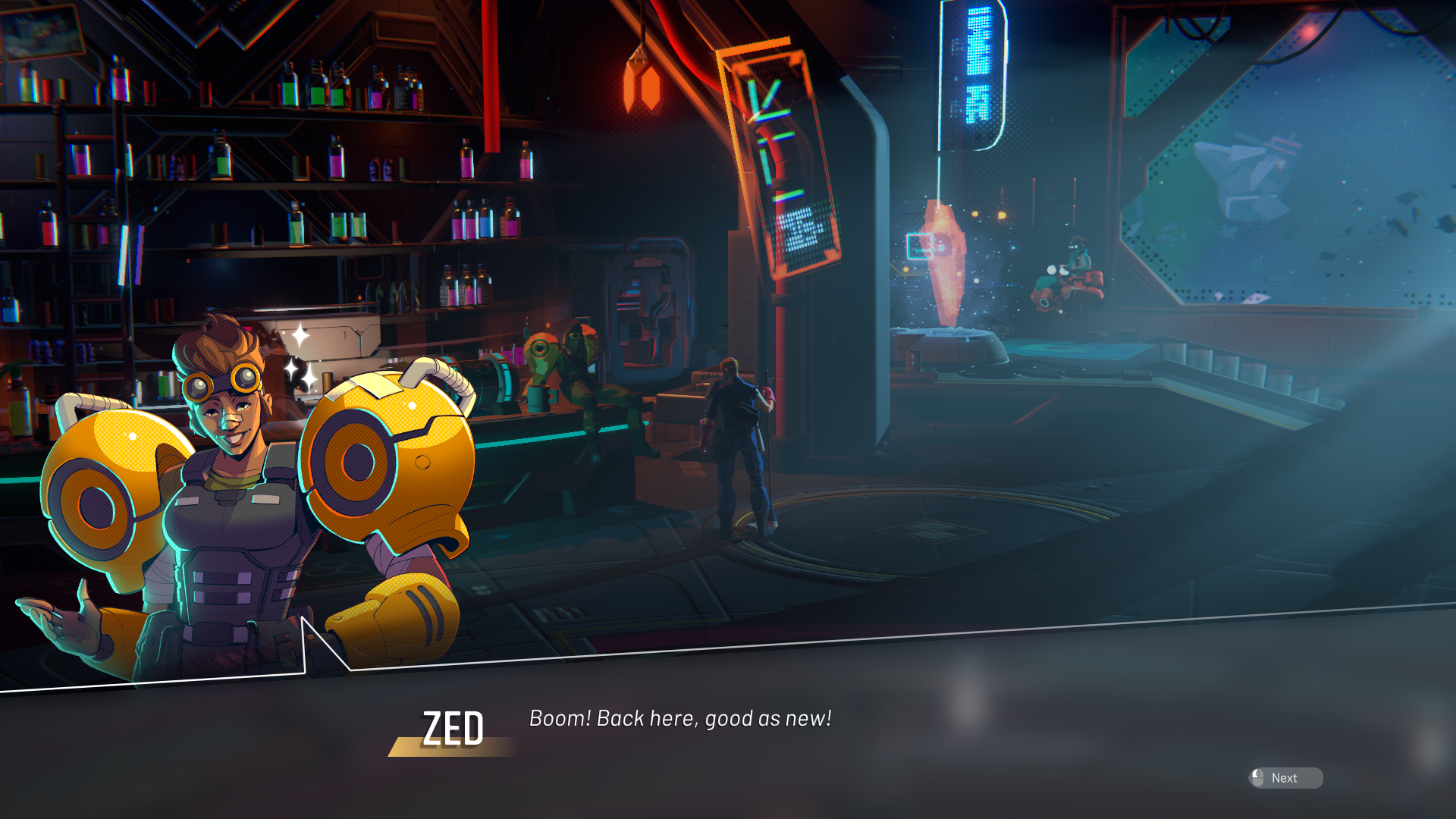 website 2game.com It is a legally registered site and an official partner of Steam, and the advantage of purchasing Steam games on the 2Game website is of course the price that will be more beneficial to you. Including the issue of security of 100% original keys as well as speed of delivery. Along with activities that award prizes every week.
"Unapologetic communicator. Wannabe web lover. Friendly travel scholar. Problem solver. Amateur social mediaholic."