former President Trump's son-in-law And close adviser Jared Kushner engaged in "on-and-off screaming matches" with Trump during the 2020 presidential election and Trump's baseless claims of voter fraud, a new book claims.
In "The Fight of His Life: Inside Joe Biden's White House," New York Times bestselling author Chris Whipple tells how Kushner fought Trump in in the aftermath of the elections. Not believing his father-in-law's claims about the election being stolen, he left Washington, D.C., for the Middle East to work on the Abraham Accords, a landmark peace agreement negotiated by the Trump administration.
"With all due respect, I'm not going to like what you're doing, and you're going to scream at me," Kushner told the president, according to Whipple.
Whipple's book states that Kushner and his wife, Trump's daughter Ivanka, believed the former president would eventually accept the election results. He thought Lawyers who advise Trump To run, Rudy Giuliani and Sydney Powell were "clowns," and they referred to them as "The Mad Show."
Biden called Harris a "work-in-progress," who was "annoyed" with her husband's complaint: a book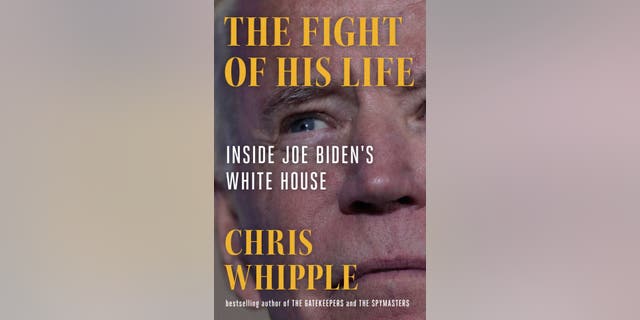 BIDEN BELIEVES SECRET SERVICE 'LIES' ABOUT WHITE HOUSE DOG BITE INCIDENT, CLAIMS AGENTS AWARDS MAGA: BOOK
Kushner reportedly yelled at Trump during one of their heated arguments: "Look, when you get out of here, a lot of people are going to get distracted." "I'm with you until you get to the dirt – so you might want to listen to what I have to say!"
He told Trump that Giuliani and Powell were taking him on an "unconventional trip."
'Feverish' media coverage of supply chain crisis 'frustrated by Biden' chief of staff reveals: BOOK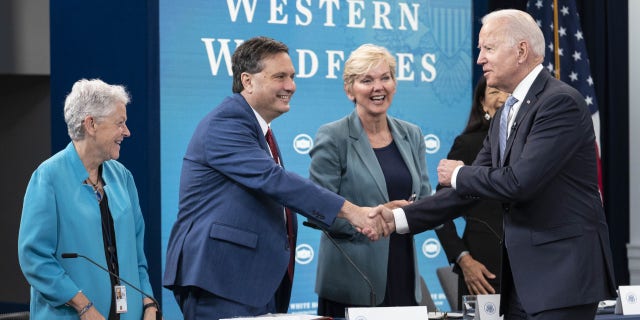 The movie "The Battle of His Life" was released on Tuesday. With access to key players in the Biden administration, including Chief of Staff Ron Klain, Secretary of State Anthony Blinken, and CIA Director William Burns, Whipple offers a behind-the-scenes look at how the Biden White House operates, often with surprising revelations. .
Biden book details The quarrel with Vice President Kamala Harriswhich he described as "a work in progress," as well as his mistrust of some Secret Service agents, many of whom he believed were "ex-cops from the South who tend to be very reserved," according to Whipple.
Click here for the FOX NEWS app
It also paints a complex picture of Trump, who reportedly wrote a "shockingly gracious" letter to Biden before leaving the White House. Kushner told Whipple that Trump spent three days composing it, while publicly claiming the election was stolen.
"It just goes to show that he has so many different layers," Kushner said.
"Subtly charming student. Pop culture junkie. Creator. Amateur music specialist. Beer fanatic."