Leave once a year to experience the atmosphere you've been longing for all your life.
Sea, sun, music and the like on an ordinary beach.
They travel there every year to spend two days and two nights together.
Come and enjoy the cool weather at the seaside. Ready to dance to the beat of your favorite song
Choose to live by the sea according to each person's personality. Pick a conversation with a group of like-minded people.
Choose to receive the sunlight at the most beautiful angle.
Every year, they gather in larger numbers to experience the interesting stories told by the people they pass by.
This year was the same in the same location, but different in terms of growth and development in terms of completing the event.
To welcome everyone who travels

…

A meeting of artists from both sides. Youth power, indie, hip hop, legend And The world of music on Pisces stage (Pisces stage) That will make people's hearts Longlei people Harder waves than ever Let's do it because it's the most mellow sunbathing festival!!!
HYBS/ JEFF SATUR/ MAIYARAP-AUTTA/ NOI PRU/ ORNAREE/ PARADOX/ PHUM VIPHURIT/ PIXXIE/ REINIZRA/ SLUR/ TRIUMPHS KINGDOM/ TSUNARI and TINA MOON from Japan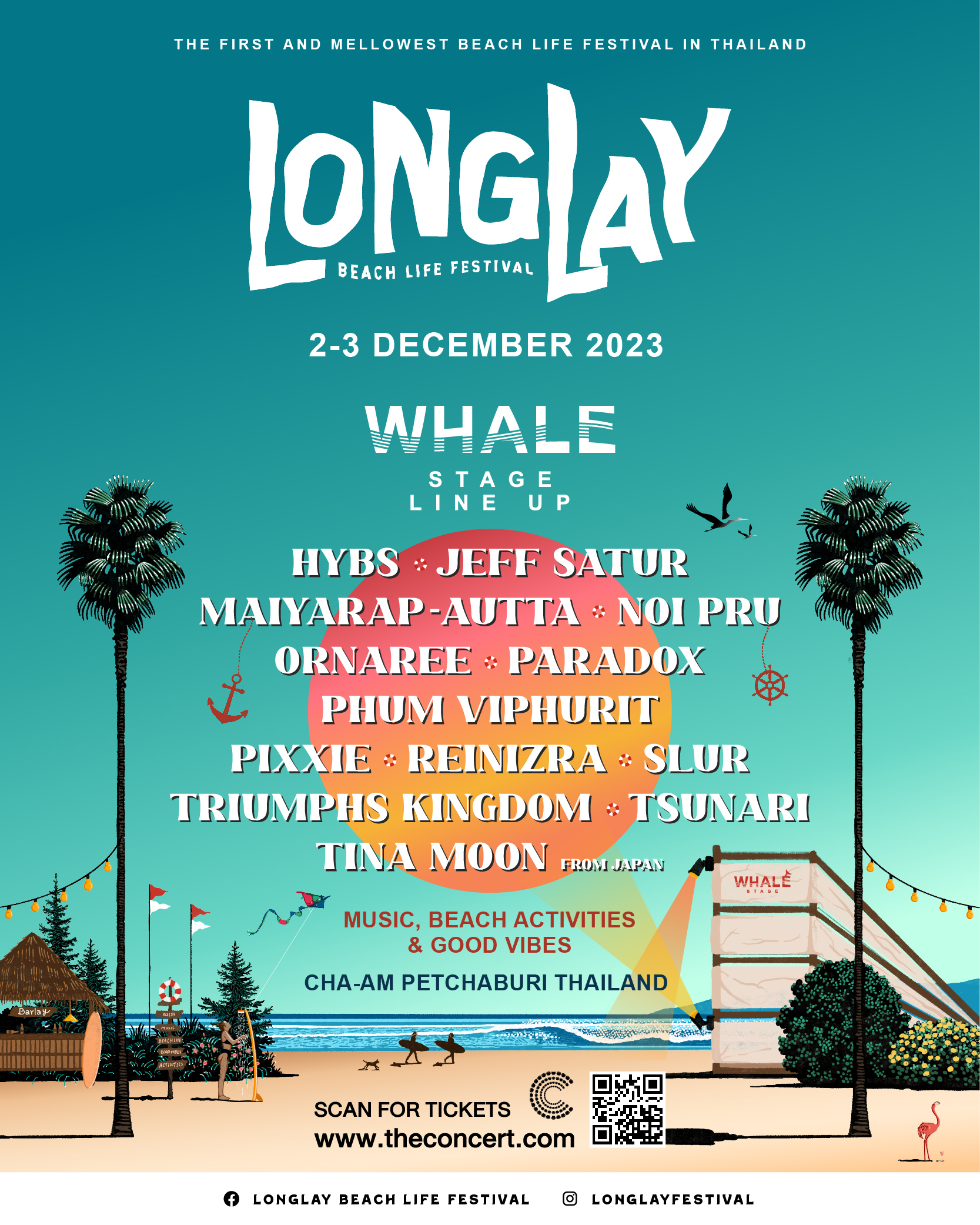 Ready to have a great time in the party area by a group of top party organizers in Thailand including DJ So talented they will come to entertain everyone and show off their dance moves non-stop. squid stage (octopus stage)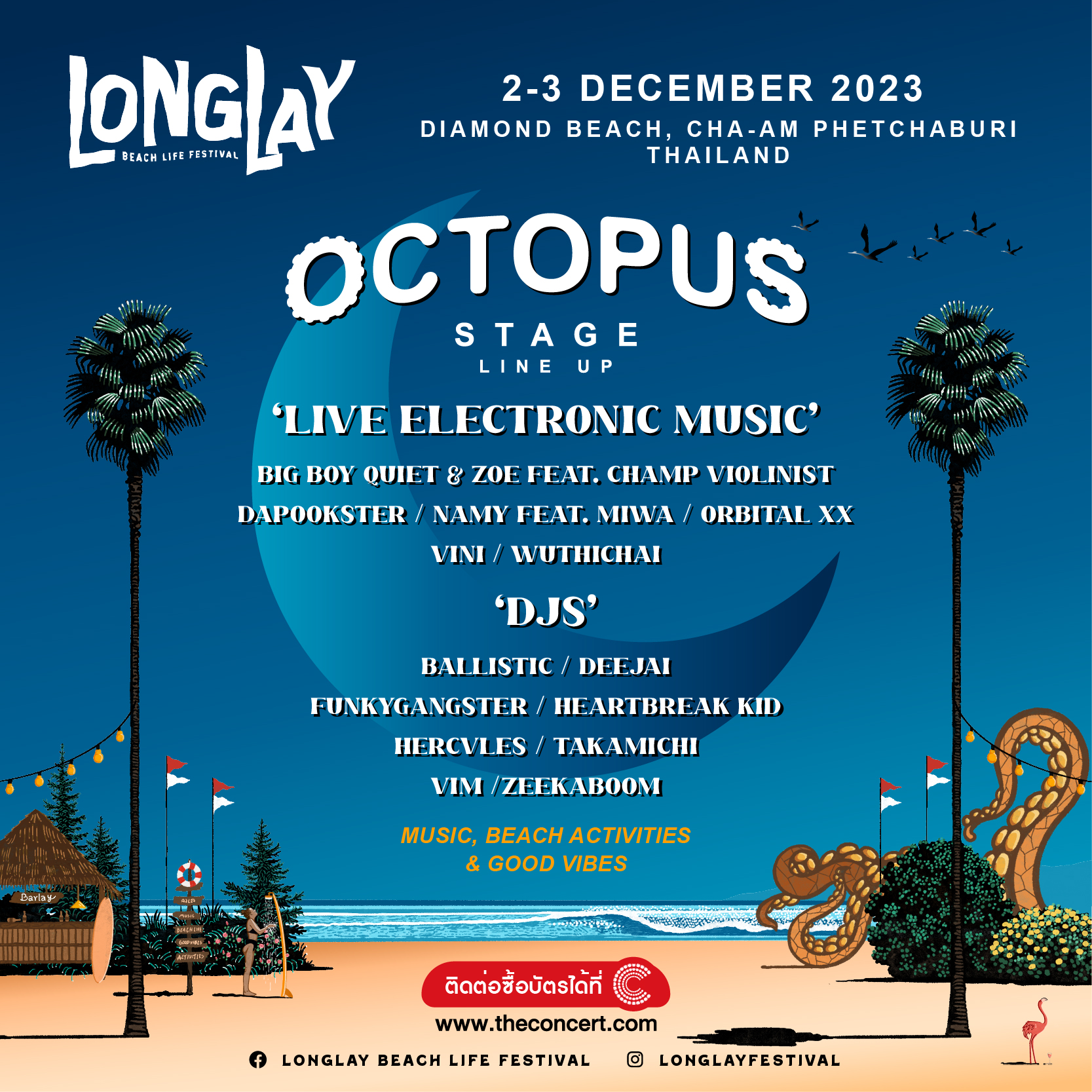 And another legend of irresistible pleasure. Seahorse Square (seahorse stage) Ready for the latest stage debut Let everyone get ready to warm their legs and dance while stepping on the sand for a long time!
Active Line Part Don't forget to let your naughtiness and positive energy overflow on the beach through the fun activities along the beach, the DIY area for handicraft lovers, art lovers, etc. What you can't miss is the delicious food from the Food Trucks and booths from the Great Restaurants as well as the fashion and lifestyle areas from various brands will come together to add to the experience of this event as well!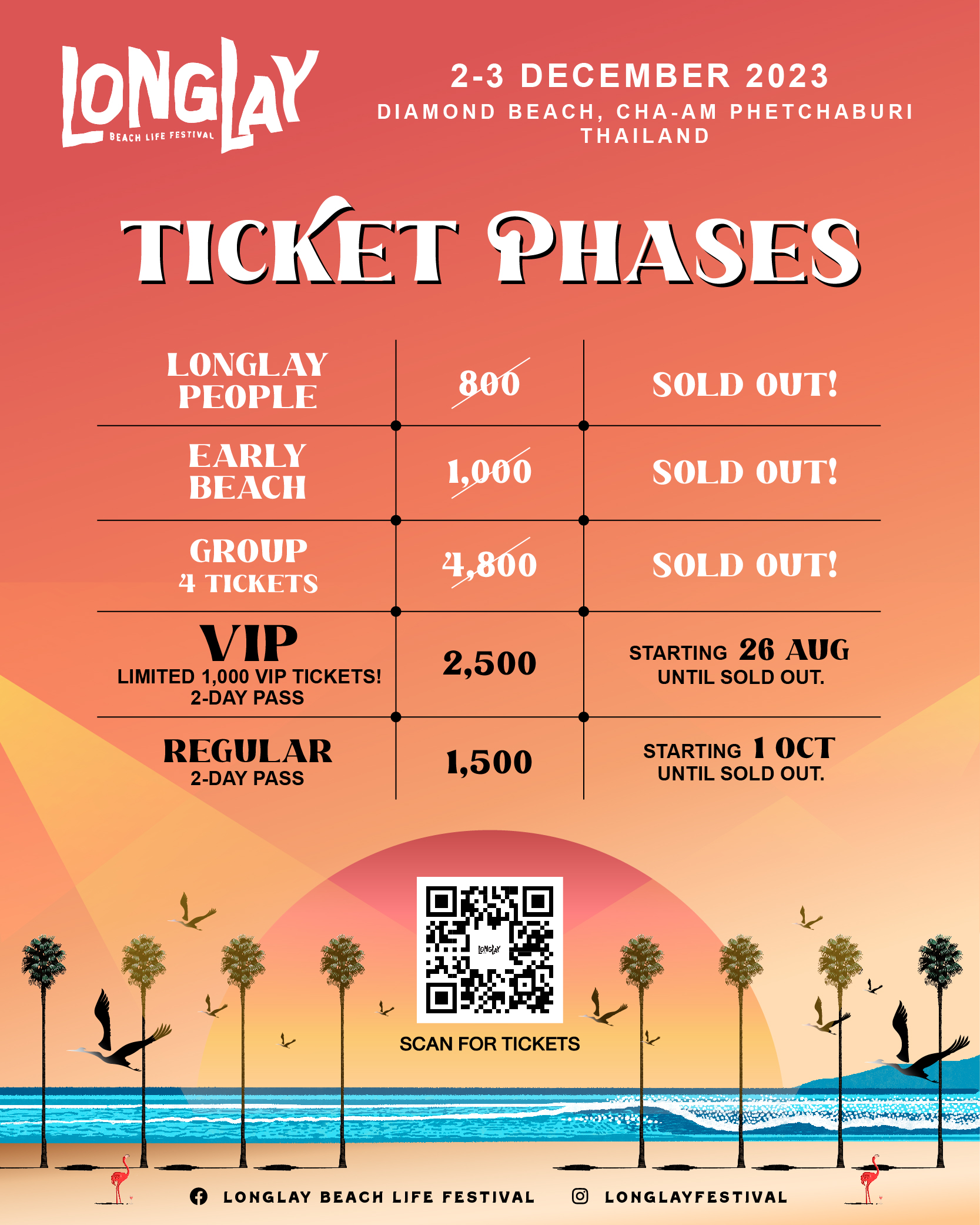 "Longlay Beach Live Festival 2023" The most gentle sunbathing festival
December 2-3, we meet in the same place, same sea, Diamond Beach, Cha Am District, Phetchaburi Province.
Just 170 Just kilometers from Bangkok…Prepare your heart to recharge your life energy!Follow updates on Facebook/IG: Long Festival and redeem your ticket through the concert app click here! >> https://www.theconcert.com/concerts/longlay-beach-life-festival-4
** Children who do not exceed their height 110 Entry is free **
"Internet geek. Friendly coffee trailblazer. Infuriatingly humble musicaholic. Twitter fan. Devoted alcohol aficionado. Avid thinker."